ND Creator Spotlight: Stories That Never Stand Still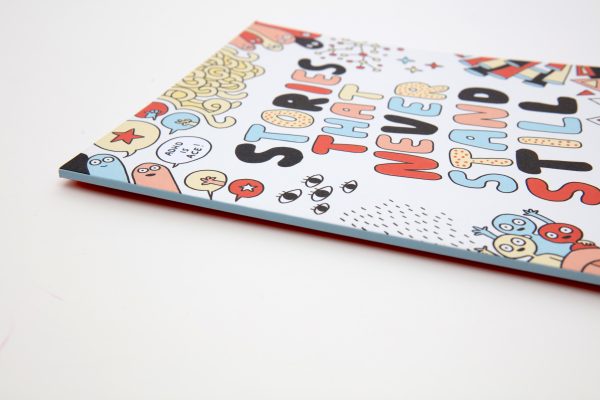 Stories That Never Stand Still is a book for young people living with ADHD, by people living with ADHD. 
Created by people with ADHD for people with ADHD, Stories That Never Stand Still is a collection of real-life stories and expert insights charting the exceptional experiences of people with ADHD. Developed in collaboration with a range of UK patient advocacy groups and initiated and funded by Takeda, this book aims to inspire, educate and empower young people living with ADHD and those around them including their families, teachers and healthcare professionals.
Stories That Never Stand Still was created to give each reader an opportunity to learn about the positives of having an ADHD brain while also suggesting ways to support with the negatives, in the hope of raising awareness, reducing stigma and shining a light on the achievements individuals can accomplish when living with ADHD.
Accessible to all, the e-book is available for free download here.
Made by Takeda, in collaboration with ADHD Foundation.
Published by Studio Anorak & Edelman.
The ND Creator Spotlight is a series where we showcase the excellent work created by neurodivergent creatives. Are you a neurodivergent creator who would like us to share your fun graphics or videos in our app and website? Let us know if you've seen any cool content that the ND community need to see!
Want to become a contributor and join our community for free?
Join the Community
Download the app to access more specialist advice, community support and wellbeing tools.
Join today as a Contributor member to gain free* access!
Download now
*Free access, in return for contributing to Aybe on a weekly basis, for example by commenting, liking, responding to feedback requests. See Terms & Conditions.